A WELL-ORDERED PROCESS
for personalizing your plan
How We Do Business
In addition to your immediate advisory team consisting of Chad, Mike, Terry and Tammie, we also have access to the full extended resources of Raymond James. These include investment analysts, economists, tax professionals, insurance and financial planning advisors. In fact, our resources extend beyond the immediate Raymond James family with industry contacts in the legal, insurance and accounting communities. In short, we are positioned to act as your own personal CFO.
We approach your wealth management from five planning areas: portfolio management, retirement, estate, insurance and tax. Advice in any one area must take into account the impact on all other areas. We are more than a source for investment products; we provide and coordinate the professional services required to get the job done.
The result – more time for you to enjoy the important things in life knowing you have a solid financial plan.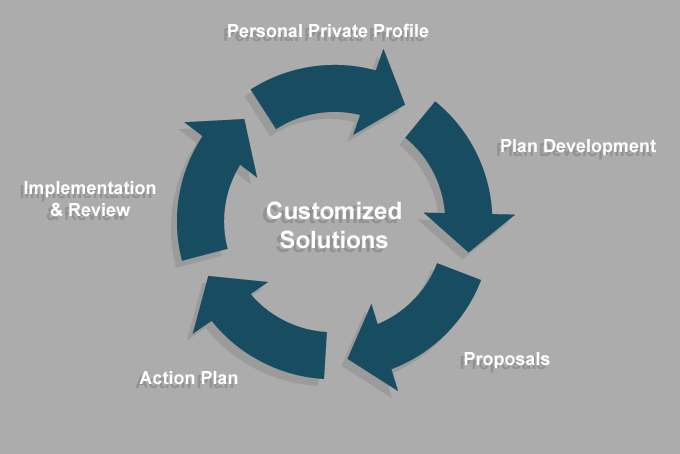 ---
Happiness is not in the mere possession of money; it lies in the joy of achievement, in the thrill of creative effort.